Education & Finance Center
"Financial literacy leads young people to success and prosperity in life. The future is in their hands..."
_ The future in your own hands
Financial literacy is vital for modern education system
EFC is one of the unique private schools in Europe teaching financial education. Our team works daily with the vision to provide financial knowledge to new generations from children's age, through teenage years up to young adults. We provide financial knowledge in modern and easy way, with the emphasize on real life needs. Our courses are specially designed for age groups from 8-11, 12-15, 16-18 and 18+. All participants appreciate the fun and challenges on classes, online and interactive environment and real life value receiving from financial education program.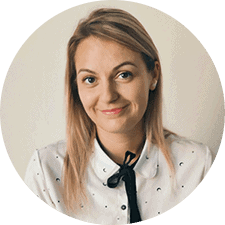 Ing. Dominika Sýkorová
I believe that financial literacy education is essential for children because it can fully prepare them for the direction they want to take in their future lives.'' I enjoy working with children and it is a mission for me because accompanying these creatures on their journey through life is very important to me. I use an empathetic and individual approach when working with a group and the main thing for me is that the children have fun and we are able to create something together that they will enjoy. I am a cheerful, friendly and responsible person who loves creative activities, nature and the feeling of being able to create something.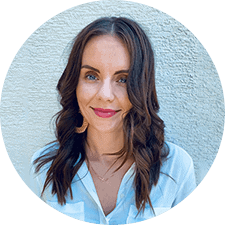 Natália Antošová, M.S.
A huge inspiration for my education was my time in the US where I studied. We deserve modern educational methods and an attractive way for children to learn to think in Slovakia. At the EFC Financial Education Centre I teach financial knowledge courses in Slovak and English. I am convinced that quality education and financial literacy are necessary for success in life, whether children grow up to be entrepreneurs, doctors or freelance artists. Children and young people inspire me to create long-term values such as respect for all living things, respect for nature and responsibility for future generations.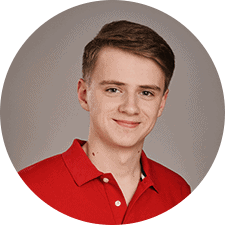 Samuel Tóth
My goal is to motivate children and show them the way to their own growth and a better life. I am convinced that the education achieved by the state education system in Slovakia is not enough for a successful life for a young person. At the EFC Financial Education Centre, I try to impart new knowledge in the field of computer science, programming and financial literacy to the students with up-to-date and modern methods. The fact that I am a student myself allows me to understand the mindset of young people, their perception and understanding of the world, which enables me to adapt and streamline lessons to meet current needs. I use my free time for my own development in several educational institutions. For several years I have been educating young people as a lecturer and animator in summer camps.
Send us your CV and cover letter to: [email protected]
We also have our own training program for our teachers!
EFC's financial literacy courses in September were a great success. The children learned about values such as housing and friendship and things money can't buy.
Read more »
The inspiration for this blog was the breathtaking sight of a line of people waiting along Wenceslas Square in Prague for the opening of a world-famous, but new in the Czech Republic, fast fashion chain
Read more »
For children, adults are much greater role models than we can imagine. For children, we are their world for the first 6 years, and they are physically and mentally dependent on us. This
Read more »
_ We care about your feedback
"Whew! So this is what my wife and I have been waiting for 🙂 We are entrepreneurs and remember our beginnings. We didn't know anything about money and starting a business was very difficult for us financially. We guide our children to entrepreneurship but in today's fast and consumerist times, some things are hard to explain to them.... Thank you EFC for helping us with our education!"

"As a high school teacher, I have witnessed that public schools are not prepared for financial education. Teaching about money is usually ''checked out'' in the classroom. I'm glad there is EFC where kids actually learn about personal finance everything that we had to figure out through trial and error."

"After a year with Corona, our children (and we parents) are looking for a club where they can have fun and learn something practical in the presence of other children. Education about money is never a bad thing. We like the fact that the school is ready for the third wave of Covid and have been told that they will teach small groups with a maximum of 6 children. Great and fingers crossed!"

"My husband and I are looking for a club for our son where he can learn practical things for life in addition to football. Everyone needs financial education, I guess. Great initiative, we will definitely sign our son up!"

"For my child, I want them to understand money early enough. Further, I want him to spend time in the right company of people that inspire and push him forward. I see the EFC Financial Education Center as a great alternative in offering after-school education for children."

"For several years I have been looking for a club for my daughters where they can learn to understand money. Anything they don't get from me as a mother, they are happy to accept and understand from others. I am glad to finally be able to enroll them in EFC and I believe I am giving them the best education in life."
I want to be informed about your news